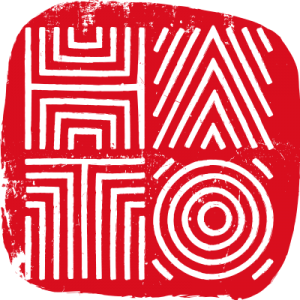 Opening hours
Breakfast
Mo – Fr
06:30 bis 10:30
Sa & So
07:00 bis 11:00
Lunch
Di – Fr
11:45 bis 14:00 / Kitchen till 13:30
Dinner
Di – Do
18:00 bis 24:00 / Kitchen till 21:30
Fr & Sa
18:00 bis 24:00 / Kitchen till 22:30
BAR & LOUNGE
Di – Do
15:00 bis 24:00
Fr & Sa
15:00 bis 01:00
Address
Restaurant Hato
Sempacherstrasse 14
6002 Lucerne
Website
hato-restaurants.com/lucerne/
The restaurant at «The Hotel» LucerneRestaurant
Hato
At "The Hotel" in Lucerne, whose architecture bears the unmistakable signature of Pritzker Prize winner Jean Nouvel, things will be done with a big ladle in future.
We are very proud of the result of the renowned interior designer Judith Schleicher, who has combined and shaped our proven HATO design with her purist style. The result is a unique concept. Our guests can already enjoy the result of this collaboration in the "Private Living Room" in Zurich and we are delighted that Judith has also taken over the interior design lead for HATO Düsselorf 2023.
Please note that gift vouchers and construction company vouchers issued by Astoria Hotel, Renaissance Lucerne Hotel and The Hotel are not valid for Restaurant HATO. Thank you for your understanding.
Lounge Reservation


Restaurant Hato
Sempacherstrasse 14
6002 Lucerne
Öffnungszeiten
Breakfast
Mo – Fr
06:30 bis 10:30
Sa & So
07:00 bis 11:00
Lunch
Di – Fr
11:45 bis 14:00 / Kitchen till 13:30
Dinner
Di – Do
18:00 bis 24:00 / Kitchen till 21:30
Fr & Sa
18:00 bis 24:00 / Kitchen till 22:30
BAR & LOUNGE
Di – Do
15:00 bis 24:00
Fr & Sa
15:00 bis 01:00