Deluxe Boutique HotelArchitect Jean Nouvel - Driven by Design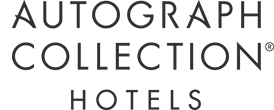 Stars and heroes at its beckoning – this is surely how one of the most extraordinary hotel concepts in Switzerland can be summed up in just a few words. The hotel's notion can be accounted to the French leading architect, Pritzker Prize winner and film lover Jean Nouvel, as it was his work in designing the hotel that was inspired by the ingenuity of the star actors and directors from his favourite films, creating a hotel that is equivalent to taking a dream journey through the big-screen epics of cinematic history. Situated in the heart of the city of Lucerne, surrounded by a magnificent mountain landscape with plenty of green areas, the backdrop to this idiosyncratic hotel could not be more breathtaking. The lakeside promenade, the renowned KKL culture and congress centre, the Chapel Bridge and a host of other attractions are also only a stone's throw away.
None of the fascinating rooms at «The Hotel» are alike – each one is a small masterpiece of design and hospitality, since even the discreet arrangement of furniture and fixtures has been crafted by the architect himself, matching the film themes in mind. The atmosphere exudes luxury without pretension.
Nouvel has employed a deliberate contrast with his minimalist and functionally designed corridors and as you walk to your room, you'll have that same expectant buzz you get when you go to take in a film at the movie theatre. The door opens, the curtain goes up, the magical game begins, space and time become meaningless and it all becomes clear – the true hero here is the guest.